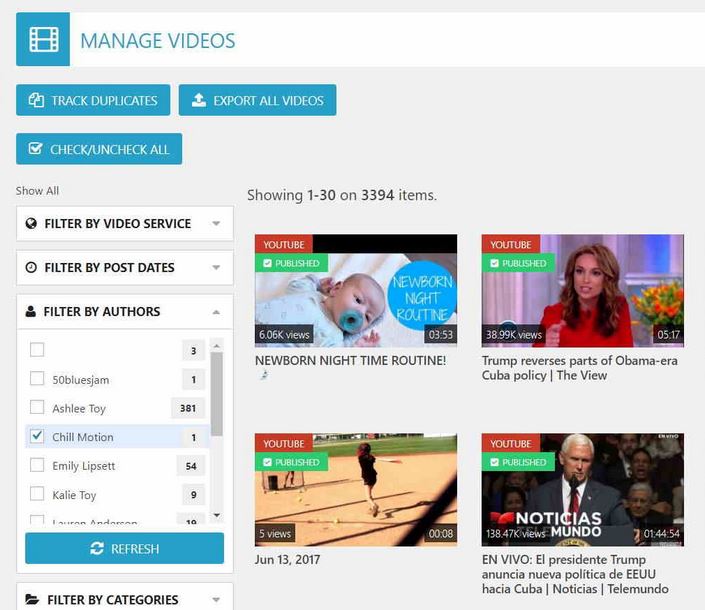 If you want to automatically post videos from the most popular social video platforms such as Youtube, Vimeo, Dailymotion … then WP Video Robot is the plugin you need.
The plugin can be run according to your custom schedule mode. With this mode, you can rest assured that your website has an unlimited, continuous video supply. This is very important, customers will always have fresh content to view, never boring your website
Through import settings, you can specify detailed instructions to ensure the plugin only imports the correct type of video content for your website. This includes creating a search that is used to find and select certain videos that match your query.
You can set the plugin to import videos from a playlist, from a channel or from a certain user. In addition, you can also set up videos imported from the most popular countries, or on a global scale.
Some add-on support for WP Video Robot : WPVR Video Widgets , WPVR Downloads , WPVR Better Filters , WPVR Monetizer .
Link download : WP Video Robot version 1.9.17